CSW Charity Fundraising
About CHOX | Donations | Sponsors | Tough Guy 08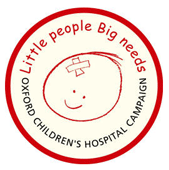 About CHOX

The Oxford Children's Hospital Campaign (CHOX), launched in September 2002, is raising money to build a new Children's hospital at the John Radcliffe site in Headington, which will be a centre of excellence dedicated to the care of children. The hospital is due to open in January 2007 and will treat up to 65,000 children each year with purpose-built, family-friendly facilities for inpatient and outpatient children's services.
Oxfordshire and the surrounding counties urgently need a hospital designed especially for children. The healthcare needs of children are very different to those of adults: children need looking after in a way that takes account of the differences in their physical and emotional maturity. Get it wrong with children's care and the bad experience may affect development and last a life-time. Get it right - by creating a truly child-friendly environment - and all the evidence shows that children recover more quickly.
CSW's Pledge

CSW Group is fully supporting the Oxford Children's Hospital Campaign and has pledged to raise £45,000 for a Resource Room within the hospital, on the surgical floor. The room will be used primarily by all clinical staff needing access to educational resources and web-based information, in order to maintain their knowledge base and ensure their practice is evidence based and up-to-date. The resource room will keep books, journals and computers and provide space for study.
CSW will be raising the money to honour this pledge through a variety of fundraising activities. These will include activities such as a charity auction, raffles, fun runs and cake sales.
| | | |
| --- | --- | --- |
| | | |
| XML-based Knowledge Management Suite | Cross-Agency, Shared-Care Electronic Health Records | Improves Bed Management & Reduces Average Length of Stay |