Healthcare

CSW Health, part of the CSW Group, is working at the forefront of new initiatives in healthcare to introduce open information standards and systems to UK healthcare professionals. We have combined in-depth clinical IT knowledge and experience with CSW's advanced Internet and Intranet technology, to deliver a new generation of cost-effective, high quality solutions to healthcare providers.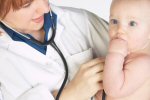 CSW is now among the first application providers to have delivered electronic shared care functionality and services to Connecting for Health (CfH). All shared care systems are built using the CSW Case Notes product suite and are extendable to meet CfH requirements.
Beyond CfH, CSW Case Notes has a strong track record in shared care, community health and Electronic Patient Record (EPR) functionality. Case Notes extends easily to provide features to support health screening, order communications and reporting as required.
| | | |
| --- | --- | --- |
| | | |
| XML-based Knowledge Management Suite | Cross-Agency, Shared-Care Electronic Health Records | Improves Bed Management & Reduces Average Length of Stay |