KMS

CSW's Knowledge Management Suite (KMS) is a secure, cost-effective, web-based knowledge and content management solution - connecting people with relevant corporate information across multiple channels, when and wherever it is required.
KMS is a combination of several products, based on an enterprise-strength XML content-management application and a content-delivery product, united by a common technology platform: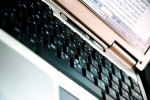 Based on XML and open standards technology, the KMS product suite has been designed to work intuitively within print and new media publishing environments. It allows your staff to maximise time spent on content creation and revision rather than managing documents, production workflow and issue building. KMS reduces production costs by providing on-the-fly proofing, process management and automated publishing cycles.
For more information on CSW KMS, visit the new, dedicated website at:
| | | |
| --- | --- | --- |
| | | |
| XML-based Knowledge Management Suite | Cross-Agency, Shared-Care Electronic Health Records | Improves Bed Management & Reduces Average Length of Stay |