XML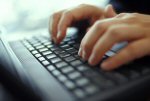 XML is the W3C standard for information markup that enables the flow of information between applications and organisations over the Internet, corporate intranet or internal channels. The XML language is platform-neutral, open, universal and most of all it was designed to be usable over the Internet. It has many benefits for information storage, exchange and delivery including:
Intelligent Information Retrieval and Exchange - XML is designed to define the content of a document separately from its formatting, making it easy to reuse that content in other applications or for other presentation environments

Extensibility – XML allows the author of an XML document to define their own tags and document structure

Platform Neutral – As XML is vendor and platform neutral, it allows you to exchange data from a wide variety of systems and hardware and between different organisations

Open – XML is an open, freely available standard published by the World Wide Web Consortium

Simplicity – XML documents are built upon a core set of basic nested structures. While the structures themselves can grow complex, as layers and layers of detail are added, the mechanisms underlying those structures require very little implementation effort, from either authors or developers

Additional Standards – XML itself is being extended with additional standards that add styles, linking, referencing and reasoning ability to the core XML set of capabilities. As a core standard, the XML language provides a solid foundation around which other standards may grow

Applications – there are now many applications of XML in almost every market and industry sector. Standards for the application of XML are being developed by industry consortia and not-for-profit organizations, including OASIS - the Organisation for the Advancement of Structured Information Standards.
The combination of XML, database and web technology enable CSW to deliver high performance, flexible, low maintenance products and services to the most challenging information management problems in healthcare today.
Useful Links:
http://www.xmlsummerschool.com - A 5-day residential XML course at the University of Oxford hosted by CSW
http://www.w3.org - World Wide Web Consortium
http://www.oasis-open.org - OASIS
http://www.xml.com - XML.COM, a useful XML resources site
http://www.isb.nhs.uk - NHS Information Standards Board
| | | |
| --- | --- | --- |
| | | |
| XML-based Knowledge Management Suite | Cross-Agency, Shared-Care Electronic Health Records | Improves Bed Management & Reduces Average Length of Stay |